The Alpen Adria Universitaet Klagenfurt (AAU) was founded in 1970 and consists of four faculties: Faculty of Interdisciplinary Studies (IFF), Faculty of Humanities (KuWi), Faculty of Technical Sciences (TeWi) and Faculty of Management and Economics (WiWi). Moreover the university can act from three sites: Klagenfurt, Graz and Vienna. Around 10,700 students from 83 countries are currently studying at the Universitaet Klagenfurt. The university has long time experience with EU projects. Around 1,500 employees strive for excellence in education, research and university management. A strategy process resulted in the development of seven cross‐faculty thematic areas: Educational Research, Energy Management & Technology, Human Centred Computing and Design, Sustainability, Self‐Organizing Systems, Entrepreneurship and Visual Culture. By defining its profile so carefully, the AAU is able to further expand its visibility and competitiveness within the international scientific community, and to earn recognition as an outstanding partner in cooperation relationships in national and international research networks. The Institute of Instructional and School Development (IUS) is part of the Faculty of Interdisciplinary Studies (IFF). The research and development activities of the IUS extend across all levels of the field of education ‐ instruction, the single school, and the educational system ‐ as well as the professionalism of teachers. The more than 20 researchers at the Institute cover expertise in a broad range of methods (quantitative, qualitative as well as action research). F. Rauch is currently one of the editors of Educational Action Research Journal. Research and development, therefore, are frequently interrelated. The IUS was and is partner of several EC‐project (like FIBONACCI, CoDeS, PROFILES, PARRISE).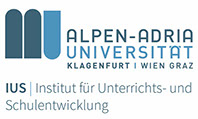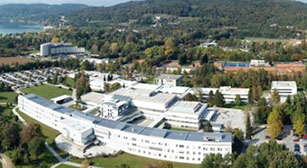 The role of our organisation in this project
The Institute of Instructional and School Development (IUS) offers participants of university courses a framework for developing their competencies by collaborating in working on professional problems. They are seen as reflective practitioners and are supported in investigating their professional practice using the methods of action research. The IUS runs currently 12 professional development university courses for teachers (one course is for science teachers). The institute conducts among others (i.e. in the fields of Education for Sustainable Development, School Leadership, Career Counselling for Teachers) the national large‐scale project IMST (Innovations in Mathematics, Science and Technology Teaching). The project involves about 7000 teachers across all Austria who participate in projects, attend conferences or cooperate in regional and thematic networks. The expertise gained in the professional development courses and the IMST project especially will be shared in ARTIST. The IUS will be leader of Work Package 1 and 2.
Prof. Dr. Franz Rauch, Prof. Dr. Stefan Zehetmeier, Dr. Diana Radmann